4 Tips for Choosing an Authentic Cleaning Supplier in Sydney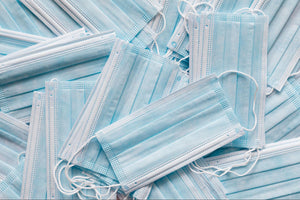 Do you need help finding an authentic cleaning supplier for your hospital needs?
Worry no more because this article will take you through some important points that will help you make an informed decision. 
Hospitals constantly need cleaning supplies Sydney. A lag in delivery or a dip in the quality of the products can be fatal for the patients. 
That is why finding a responsible wholesaler who can assure you of timely delivery and high-quality products is paramount. 
So, let us look at four things to watch out for a while choosing them:
   

What do you need?
Arranging the supplies is generally in the hands of a hospital's staff. They generally buy everything on an ad hoc basis. 
But knowing the exact quantity and type of supplies you need will make it easier to know whether or not the wholesaler you choose can cater to all your demands. 
That is why you must create a comprehensive list of items you need. Then, you can submit this list to various wholesalers and get a quotation. 
This list will also save your staff from running errands to grab the supplies from a nearby store. 
   

Test their industry knowledge 
Safety legislations never remains constant. There are always some or other changes made by the health authorities. Amidst that, how do you know whether your wholesaler is upgrading their stock? 
That is where industry knowledge comes in. If they are aware of the medical amendments, it will be easier for them to cater to your demands. Such knowledgeable vendors are a big plus as they will understand your needs and hold your reputation high. 
So, ask them about the current trends in the industry and see how they respond. 
   

Planning the procurement
Since you are looking for a long-term commitment with the supplier, it is important to know whether they are reliable and can deliver the required quantity of material regularly. 
The authentic supplier always has a plan in place for you. Then, as a wise manager, you can sit with them and discuss all possibilities.
Hospitals generally need an uninterrupted supply of cleaning essentials from gloves, pads, hand wash and toilet cleaners etc. That is why your supplier should be one who can work according to your plan. 
   

Reporting and following up on the process
While everything is going smoothly according to the plan, the work of a wholesaler is to monitor and remove any hindrances in the delivery.
For that, every genuine wholesaler has a support staff that is available 24x7. As a manager, you can convey your complaints to them, and they will act immediately. 
Since no plan is perfect, you need to ensure that the wholesaler is ready for amendments.
Final Thoughts
The timing, quality and quantity of cleaning supplies directly impact the hospital's hygiene. 
That is why it is important to have a wholesaler who can understand your requirements. 
Thankfully there are plenty of genuine cleaning suppliers in Sydney; contact them today for a no-obligation quote.